New Features!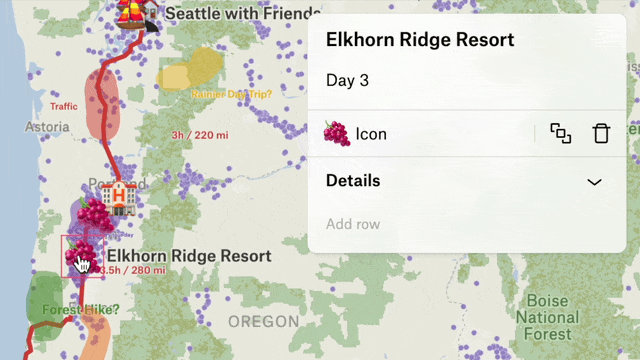 Sidebar link support: you can now add links to the sidebar!
View details on embedded maps: map viewers can now see details about your elements and layers without clicking into the map.
Better Zooming: you'll notice it's much easier to zoom directly in on a pin.
Data upload improvements: uploads now supply color, label, and description properties making it easier to big datasets you import into Felt.
🎃 Win a Felt bucket hat!
There is still time to enter our first-ever Halloween mapping challenge! Create a fun, spooky, or scary map and get a chance to win a limited edition Felt bucket hat & sticker set. Here's how to participate:

Share your map in the #showoff-your-map channel by October 24;
On October 28, we'll announce 5 winners across the 5 categories outlined in Slack!
Maps, Maps, Maps!
Felt users continue to produce impactful maps. Here are a few from last week.

Iran's Protests

Karl created a map of protest locations following the death of 22-year-old Mahsa Amini.

Agriculture Guide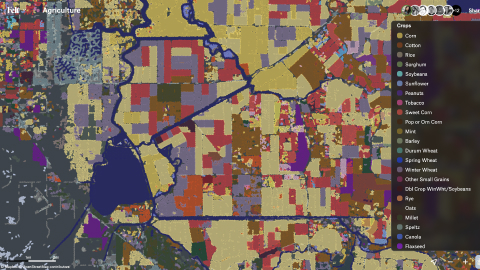 Ever look out the window in the Central Valley and wonder what crop is growing in the passing field? You can now confirm it's
tobacco, peanuts, or cotton
 (or something else!) with Chris' map of USDA's cropland data.
Blue Origin's Rocket Launching Facility


Harry mapped all of the
New Shepard capsule touchdown positions
in this Felt map.
Vacant Homes by Property Tax Address in Dayton, OH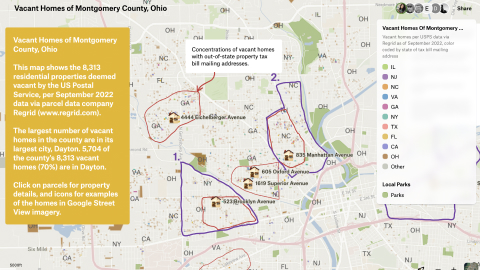 Alex mapped all the vacant homes of Montgomery County Ohio and found the largest number of vacancies in Dayton. Many of them are owned by out of state property tax bill mailing addresses.
Parisian Mystery GPS Quest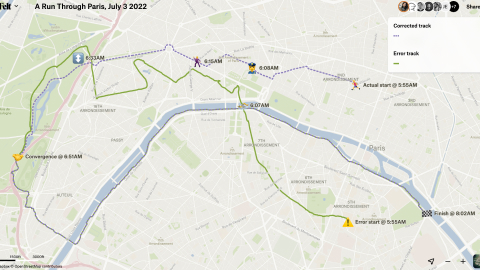 Bill was searching for answers: why was his Garmin GPS so inaccurate on his run through Paris? The answer may surprise you.
Learning from History: Why we should study old maps


We interviewed Vanessa Knoppke-Wetzel, Director at GreenInfo Network, to learn about the importance of studying old maps, mapping for good and other important stuff, like Halloween.